New pictures

The streets of St Paul de Vence
Explore all our pictures and collections: our famous red ladies, the musicians, the ladies cycling, our beach scenes, the circus…
Browse our selection of pictures. Each edition is available on paper or canvas. Choose the size you want, the frame you prefer, and the best shipping option. We will ship it to you safely, rolled, mounted or framed.
The latest original artwork of the artist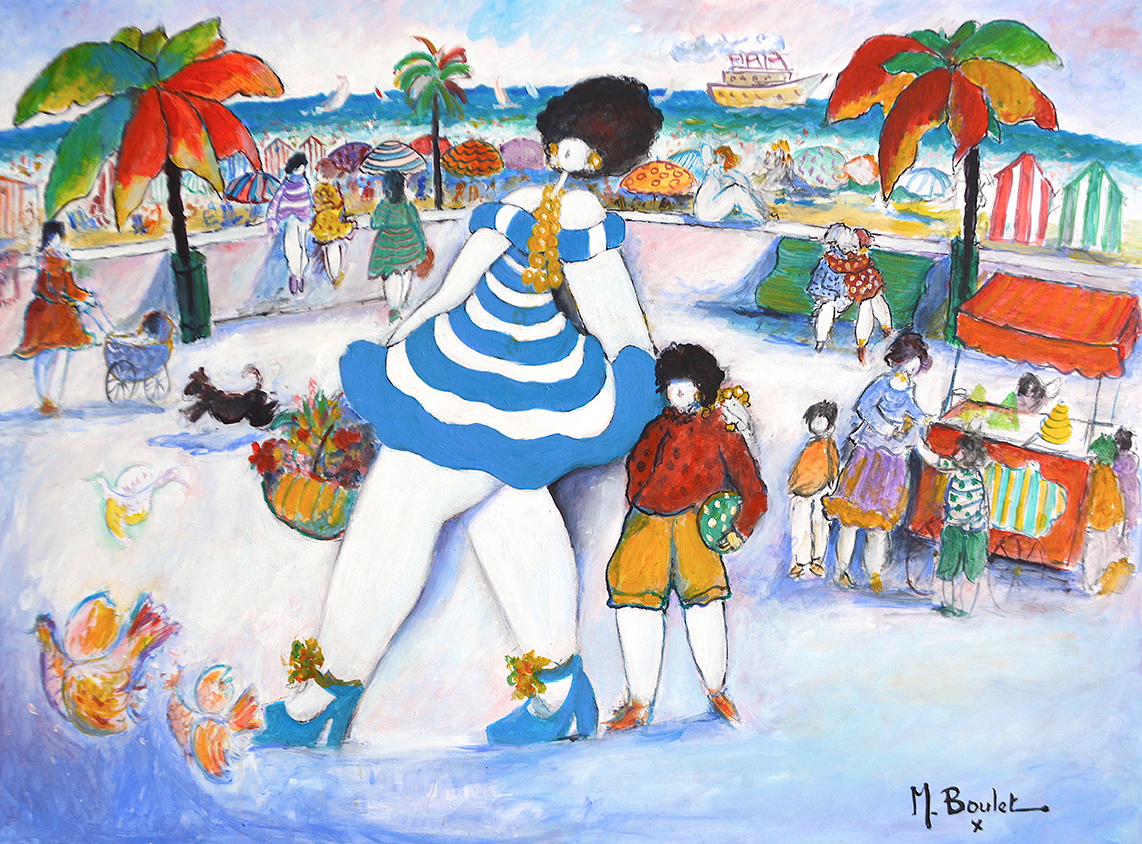 La Vie est Belle
Made in 2020, this original work measures 130 x 97 cm.
Technique: Acrylic on canvas.
Michel Boulet
Visit our beautiful village, its charming atmosphere,
its unique history, its light and its tens of art studios and famous art galleries.
Professionnals: become a retailer
We welcome retailers to contact us, if you have a shop, a concept store, an art gallery, a furniture store, we may have the right products for you. We can work on specific items on demand to match with your marketing strategy.
If you are an interior designer, if you have an hotel, a restaurant, if you want to surprise your customers or partners, do not hesitate to ask us our catalogue.
Contact us !

Michel Boulet is a french professionnal artist, officialy registrated at "La Maison des artistes", France. Our art studio is one of the oldest atelier in the South of France. We make and sell directly: original artworks on canvas, original paintings on paper, watercolors, fine art, fine art prints, fine art edition, plexiglas print, frames, framing, sculptures, postcards, giclees, large size paintings, large size prints, canvas, posters.
Terry boulet is the official publisher of the artist artworks. Collections for bedrooms, interior designers, concept stores, hotels restaurants, kids room, villas. Find all our collection of pictures in our online shop.